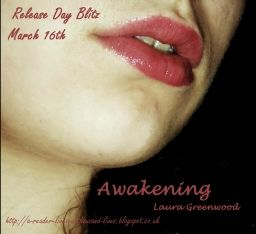 About the Book:
Cursed before she was even born, Keira is destined to either be the greatest Queen that the Kingdom has ever known...or the Worst. On her 18th birthday she falls into a deep sleep, if she awakens naturally after 100 years then she will be as human as she was before, but if she was awoken before then the consequences will be vastly different...
When her destiny is one of two opposites, which path will Keira's life take her down. And what choice will she have in the direction.
Sleeping Beauty with a paranormal twist!
About the Author:
Laura is a self confessed book and tea addict, you will rarely find her without one or the other (and often times both) even when she should be doing work towards her degree! Laura's been reading from a young age, and has been writing for years, though Awakening is the first thing she has had the courage to publish!